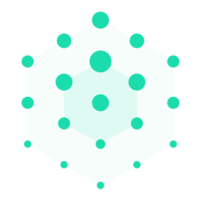 Bitcoin c'mon, Do Something!
Bitcoin continues its relatively lackluster price action, being unable to close the week north of $43k despite some sharp intra-week spikes over the last three weeks, which have been diminishing in their ability to press higher.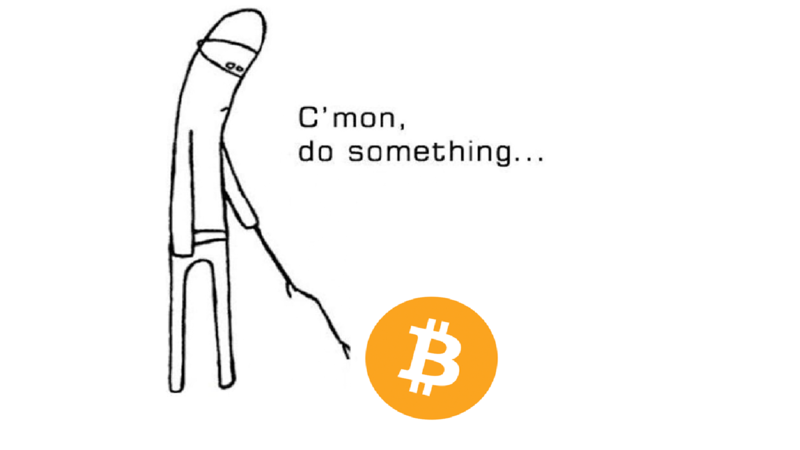 Bitcoin remains below key moving averages, weekly and 3 days resistance, and the yearly pivot.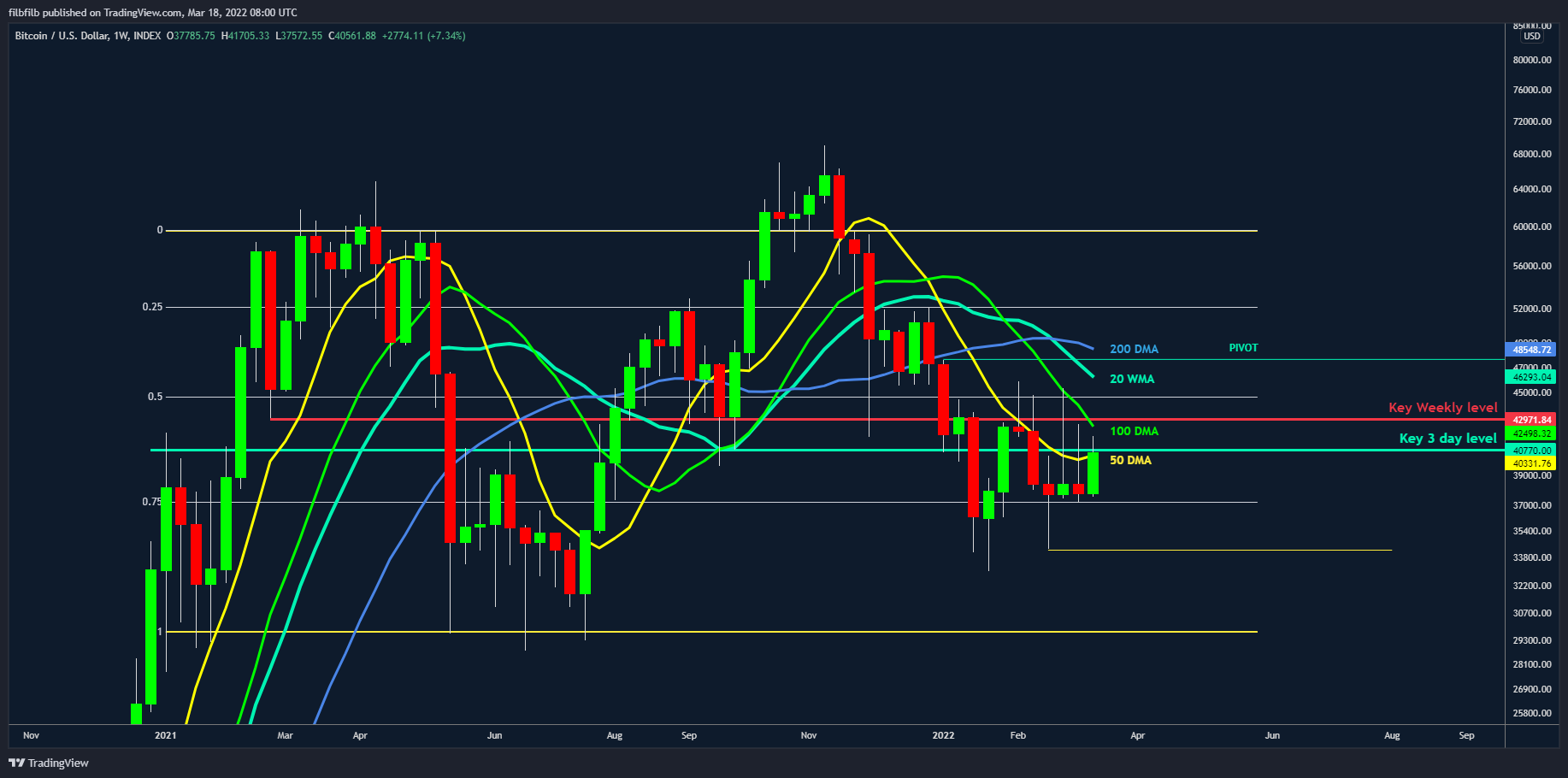 Bitcoin 1 Week Chart 
Price action has been in lockstep with legacy markets since the Russia-Ukraine conflict began with a high correlation visible throughout the period, demonstrating that Bitcoin remains a risk-off asset during uncertain times.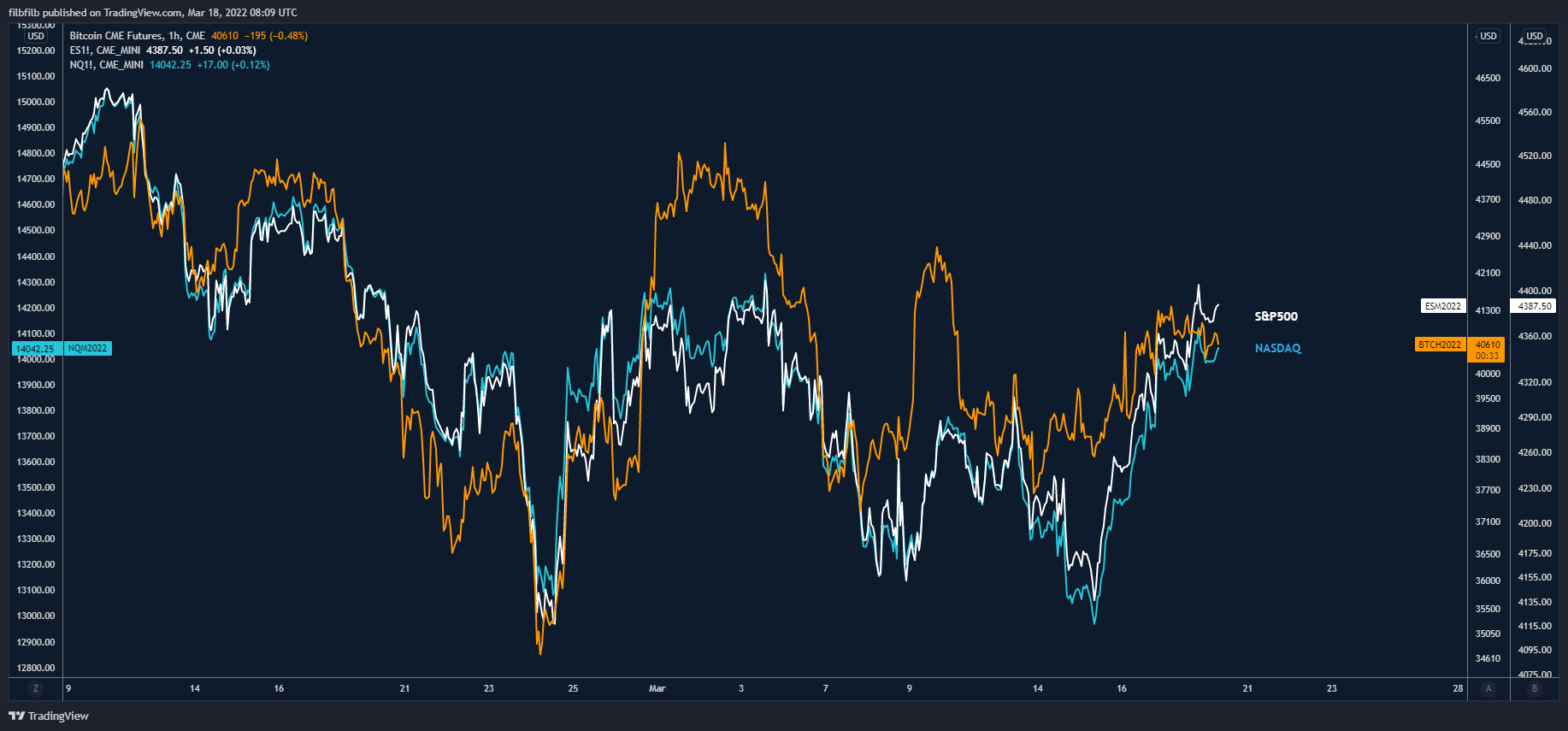 Bitcoin vs S&P500 vs NASDAQ 
With uncertainty and fear, Bitcoin has often reacted particularly poorly in comparison to legacy, however, we have seen resilience in the mid $37ks, which is where price action has found demand over the last three weekends and stopped further downside. 
Price action moving into Friday's session gives off the early warning signs that price may want to reverse the week's gains and return us to the "weekend range".  I generally take the view of low volume weekend pushes into demand as being bullish, but the diminishing upside is of concern.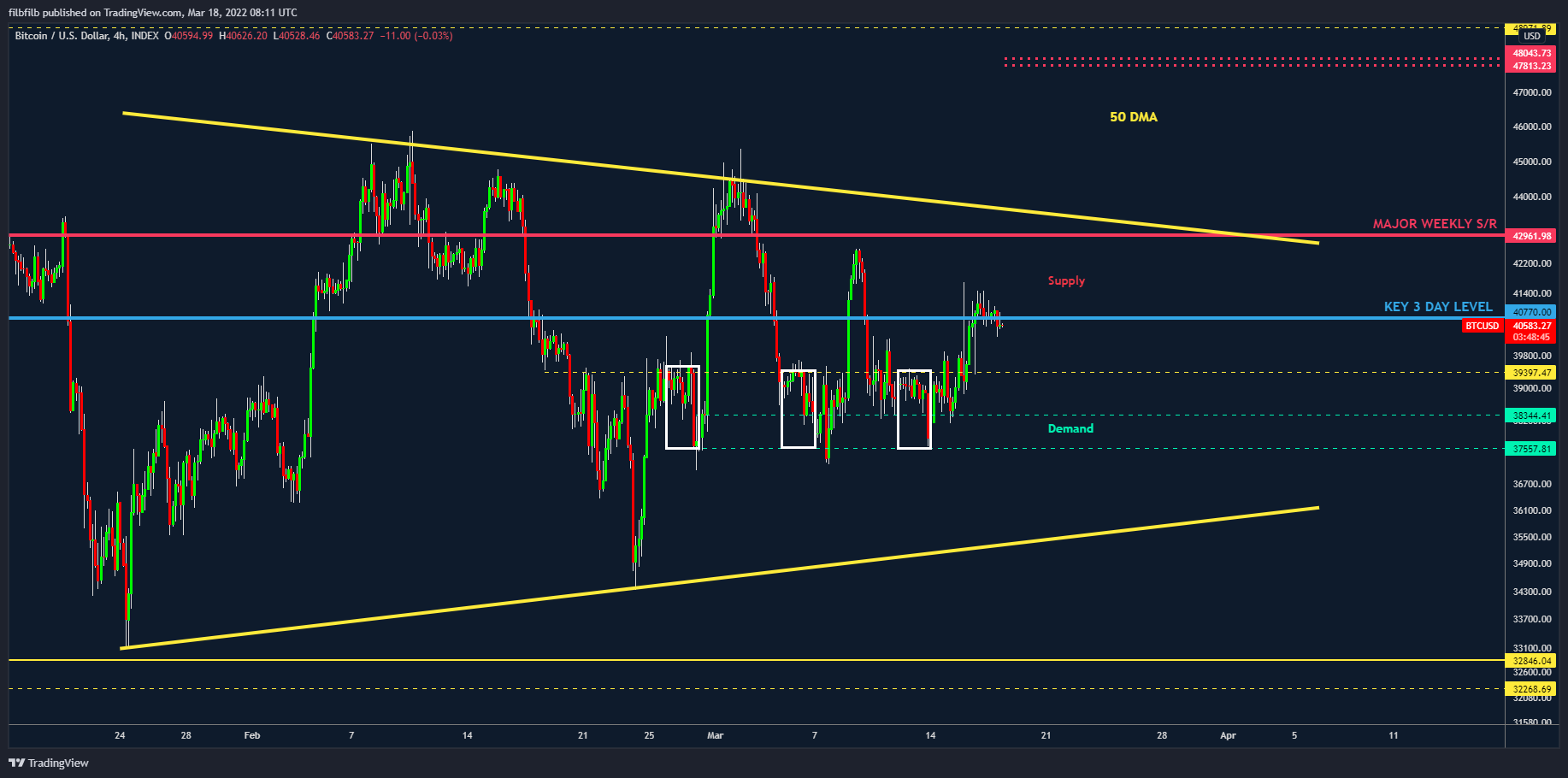 Bitcoin 4 Hour chart
Summary
Price action is showing some strength for Bitcoin, alongside negative funding and general negative sentiment, however, rate rises by the Fed and planned tapering will continue to cause liquidity issues for Bitcoin, at least in the short term which is yet to be recognized as the inflation-busting asset which it aspires to be. This is something that is likely to take some time to play out, with less liquidity for big players and retail investors/traders facing a squeeze on their disposable income at the same time, something which hasn't been seen in decades.  
With this in mind, we continue to trade intra day, low timeframes, with an eye on legacy markets & general developments in Ukraine to ensure we have a foot in the market and are ready to pull the trigger in either direction when the time comes, which is fast approaching and somewhat unclear as to the outcome at the moment due to the current environment, but look forward to a more sustained move.
Speak soon,
Filbfilb
Disclaimer: Nothing within this article should be misconstrued as financial advice. The financial techniques described herein are for educational purposes only. Any financial positions you take on the market are at your own risk and own reward. If you need financial advice or further advice in general, it is recommended that you identify a relevantly qualified individual in your Jurisdiction who can advise you accordingly.